Reflections on the Diversity, Equity and Inclusion Colloquium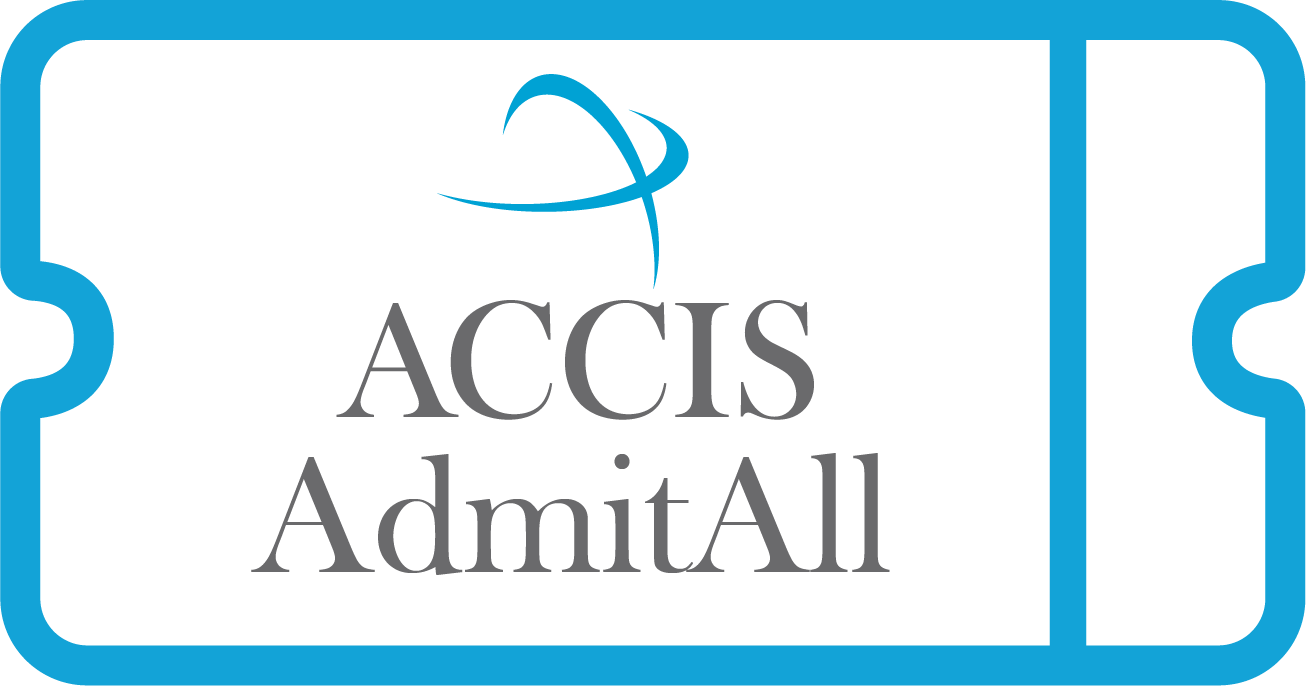 Reflections on the Diversity, Equity & Inclusion Colloquium
Darling Cerna (Princeton Day School), Juan Acosta (The Westminster Schools), and Lucas Frankel (Shady Side Academy)
ACCIS held its first Diversity, Equity & Inclusion (DEI) Colloquium in February and in the weeks that followed, members of our DEI Committee reflected on their experiences during the program and, more importantly, on what they took from it. As these three ACCIS members indicate, using a DEI lens while being a college counselor requires ongoing personal and professional development in order to serve all students in a meaningful way. They share the emotions, takeaways, and experiences after attending the Colloquium.
---
"Breathing in, be aware of your body;
Breathing out, release all tension in your body
This is an act of love directed toward your body."
-Thich Nhat Hanh
DEI is an important part of my life. It is not something I have to assign a designated time to think about - it is somehow embedded in my day to day life. I eat, I breathe and sleep DEI. I think about this as I counsel my students of color who are the first to attend college, as I interact with new faculty and staff of color, and as I lead the Latinx Student Union at my school.
Interestingly enough, when I participate in workshops such as the DEI Colloquium, I have noticed a tension building inside me. I can feel this on my shoulders as they tense up, my hands as they begin to grip for no reason whatsoever, and this tingling sensation in the back of my neck each time I speak. It was not until one of my very own colleagues pointed this out that I actually sat down and thought about what this physical reaction meant. It made me reflect on the following questions… Is DEI work worthwhile to me and my body? Why do I feel this way every time I need to speak in front of colleagues? It then struck me that DEI work has always been wonderful but at the same time difficult. I am always so honed into the feeling of helping others self-reflect, that I had forgotten to look from the outside in.
As a young Latina, I found the most wonderful comfort in the Latinx Affinity Group. I found myself engaged in conversations I crave to have on a daily basis. Hearing others speak words and form thoughts that I myself have formed during the past three years was mind-blowing in the most beautiful way. There was nothing but acceptance and comfort in that Zoom room, the distance was nonexistent and it made me wish that we could all physically be in the same space! These moments reiterated in my mind and heart that DEI work is important. That I work hard to create spaces for young Latinx students to feel this sense of comfort and belonging that I longed for. It's not something I should take for granted or give up on, and I will be much more keen to look out for those moments of tension that my students of color may experience, in and out of the classroom.
- Darling Cerna, Princeton Day School
---
As a gay Chicano man in predominantly white spaces, DEI work has always been at the forefront of what I do. Whether intentionally or subconsciously, my sheer identity amplifies the importance of why I do the work. Like many in this group, my own journey began long before I even knew what DEI stood for. And so, as I've continued in my own path, I know and value the importance of what Diversity, Equity & Inclusion mean for me and my colleagues, as we navigate the spaces we occupy, and for our students, as we support them in their own journey.
When I learned that ACCIS would be hosting its first DEI Colloquium, I was thrilled that we'd have the opportunity to engage in the work. I'd be lying, though, if I didn't say that in the back of my head I was unsure if this was even for me. I mean, I'm a brown man whose identity has, in many ways, steered the way for DEI work. I worked to recruit diverse populations in my admission days, I advise a Latinx affinity group, and I have listened to speakers on the topic numerous times. How much could I possibly get out of the Colloquium? When asked, at registration, about my level of engagement in the work, I realized that maybe I didn't know it all. What box do I check? If I indicated that I was comfortable with the work and practiced it every day, was I overselling my skill set? But, if I listed anything other than that, would I be seen as a fraud? Imposter syndrome is real, y'all.
I wouldn't know it at the time, but those three days truly impacted me in ways that, while seemingly minor, have had a deeper impact on my day-to-day routines. Just the other day, while in conversation with a colleague, I caught myself describing someone in ways that reflected my own implicit biases. As the words came out, I heard myself and was transported back to the first keynote session in which we discussed Recommendation Letters through a DEI lens. It forced me to reevaluate my own biases and remember that my words have an impact. In the roundtable discussions, I was reminded that small steps in our daily work can have a lasting impact on our students' own sense of inclusivity within our communities. The time within our affinity group provided me space to be with others that look like me, are doing the work, and allowed us to share in our struggles and successes. It also reminded me why this type of space is important for the students I advise in our affinity group at school. Most important, though, the three days allowed me to see that my journey is never done and that as an educator it is important to seek opportunities that will allow for growth. As someone whose work has been through a DEI lens, it's easy to take for granted my own need to learn more. My own practice in Diversity, Equity & Inclusion is still growing, and that's OK. The work is never done and neither is my journey.
- Juan Acosta, The Westminster Schools
---
I've never been competitive. When I was 12, I was captain of my soccer team and we were winning a big game 2-0 against a close friend of mine. His team ended up winning 3-2. I was disappointed, but I was also very happy for him and his teammates on the victory. However, as an adult, I have found that I have become quite competitive with myself, especially at my job. For me, giving a student mediocre counseling isn't just insufficient, it's inexcusable. This is especially true for students who already feel underrepresented or not fully supported when starting the college counseling process. When I logged onto the ACCIS DEI Colloquium, I wanted to give 100% to become a better counselor, educator, and person.
Rosetta Lee pushed me to start speaking up more often; I'm not typically at a loss for words, but gently correcting people is not a simple task. I have already started practicing these tough conversations in my free time and I have encouraged my colleagues to do the same. Scottie Hill taught me that difficult topics, such as affirmative action, do not have to be taboo; we can talk about these things upstream and our families will be grateful for the information. And Linda Mathews explained her process of auditing her own work; to ensure we hold ourselves to the highest DEI standards, we must find our weaknesses and correct them.
I think anyone who attended the ACCIS DEI Colloquium is inherently competitive, in that we see inequality and we want to fight for those that need us the most. We don't just want to provide something for our highest-need students, we want to provide the best. This will be a constant competition within ourselves, and while we may never reach the level of inclusion and equity that we are striving for, we will make sure that we are always better than we were yesterday.
- Lucas Frankel, Shady Side Academy
Share this post: